Zelda News
Posted on 2015-03-27 20:40:48 by Austin Dickson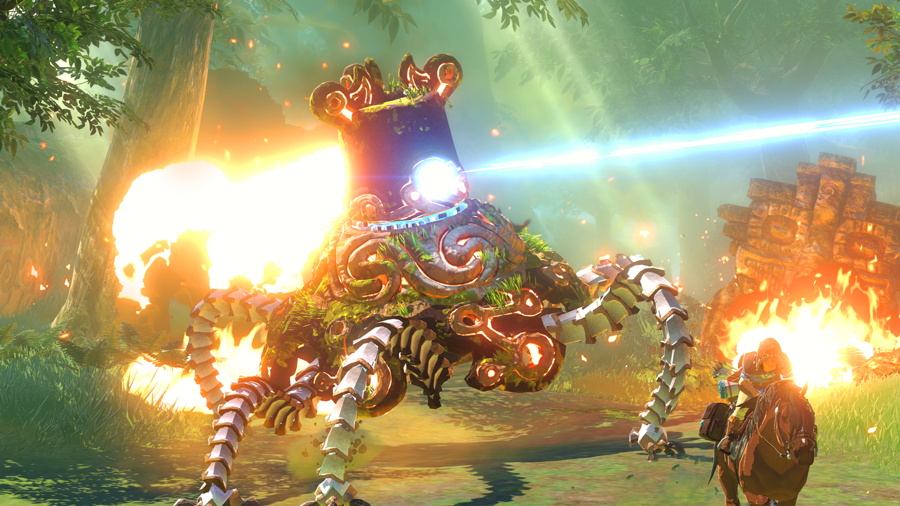 We recently posted about Zelda Wii U being delayed due to Aonuma and the team finding new possibilities for the game. They want to stay silent on these new possibilities apparently so Aonuma said the game will not be shown during E3 2015 on Miiverse. Check out the full quotes after the break...
Posted on 2015-03-27 19:54:08 by Austin Dickson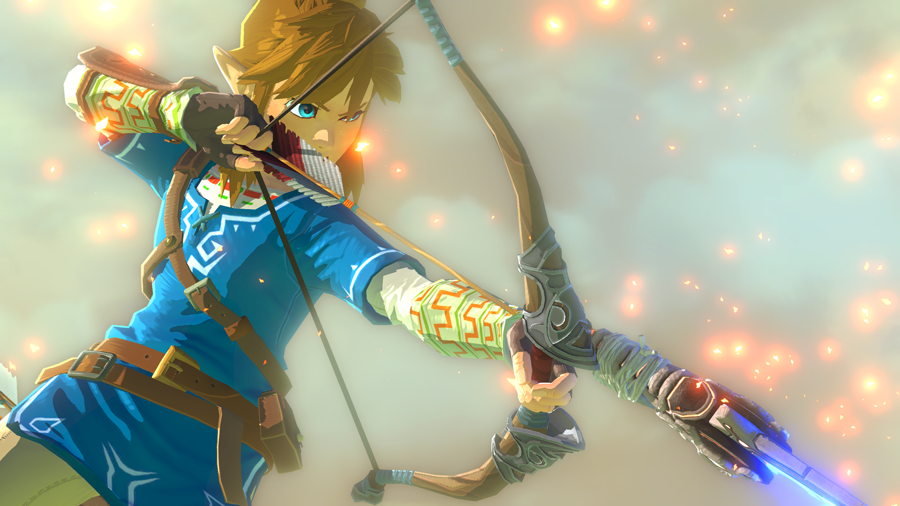 The highly anticipated Legend of Zelda for Wii U has been making headlines since it was announced last year. It was originally set for a 2015 release; however, a recent turn of events have pushed the game back to a later release. Aonuma said they "have been working hard" to make the game "the best it can be." He goes on to say that recently the team "has experienced firsthand" the amount of exploration in the game. This led to them having "discovered several new possibilities" and have pushed a 2015 off the priority list. Check out the full quotes after the break...
Posted on 2015-03-26 16:11:35 by Austin Dickson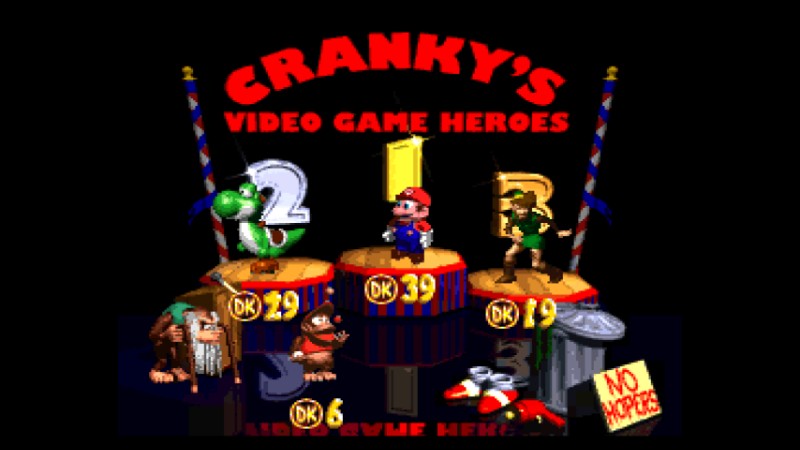 Did you know that Link is featured in Donkey Kong Country 2? Well, as you can see in the screenshot above - Link is part of the Cranky's Video Game Heroes screen that judges you based upon how many of his coins you have gathered throughout the game. This screen is available after beating K. Rool at the end of the game or by pressing the L & R buttons on any of the map screens after beating the game. Link is replaced on this screen once the player has acquired more DK Coins than him.
Do you know of more Zelda cameos in other retro games that people might not remember? Let us know in the comments!
Posted on 2015-03-24 20:48:40 by Austin Dickson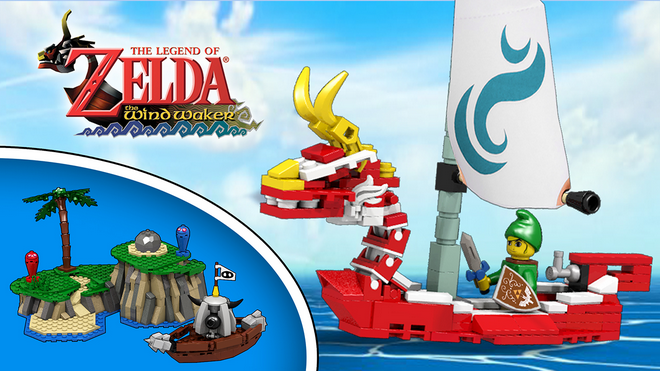 We have reported about other Zelda inspired LEGO sets passing the support phase over at the LEGO's site; however, they never became an actual product. Well, a new Zelda inspired set - King of Red Lions - has hit the LEGO's site and is only around 2,000 supporters from passing the initial stages of the process. The set is inspired by The Wind Waker HD and only has 35 days left to reach the 10,000 support goal. Do you want to help make it a reality? Well, go over and support it!
Posted on 2015-03-24 10:26:42 by Austin Dickson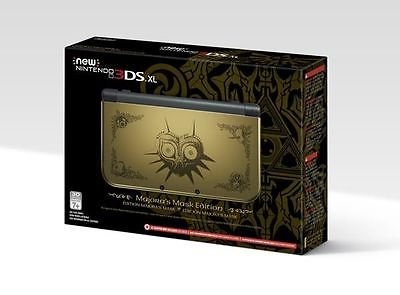 Were you one of the people that were unable to secure a Majora's Mask New 3DS XL when they launched due to sellouts or order cancellations? Well, we have good news for you! GameStop will be restocking the console tomorrow - March 25th, 2015 - in-store and online. According to a leaked GameStop memo - each store will get the same amount and no future shipments are expected. Check out the memo after the break...
Posted on 2015-03-23 19:51:27 by Austin Dickson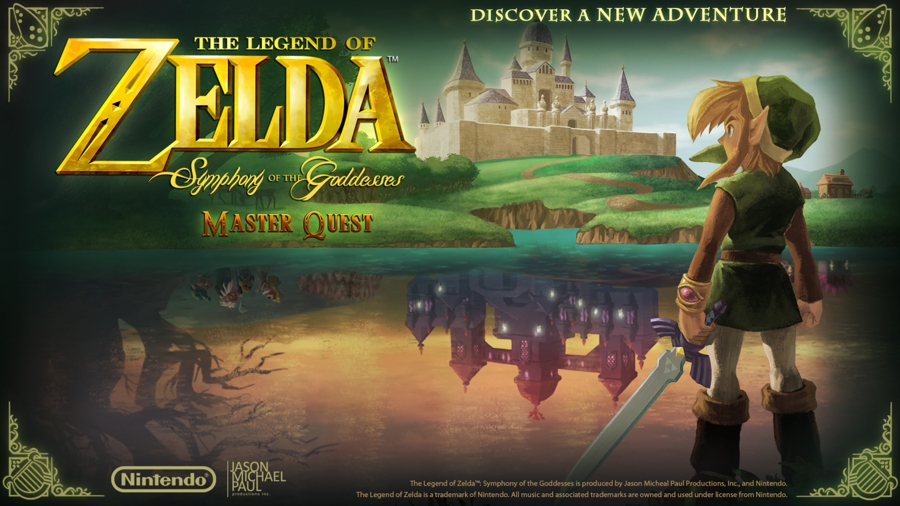 Symphony of the Goddesses returned this year with Master Quest at select venues. The original and second quest variations of the show were wonderful; however, they not have a new producer and such working on Master Quest. We have not had a chance to see the new variation in person so will hold off judgement until then, but if it is anything like the originals - it is sure to be great. They recently added new dates and venues for Master Quest, which can be seen after the break...
Posted on 2015-03-23 13:33:53 by Austin Dickson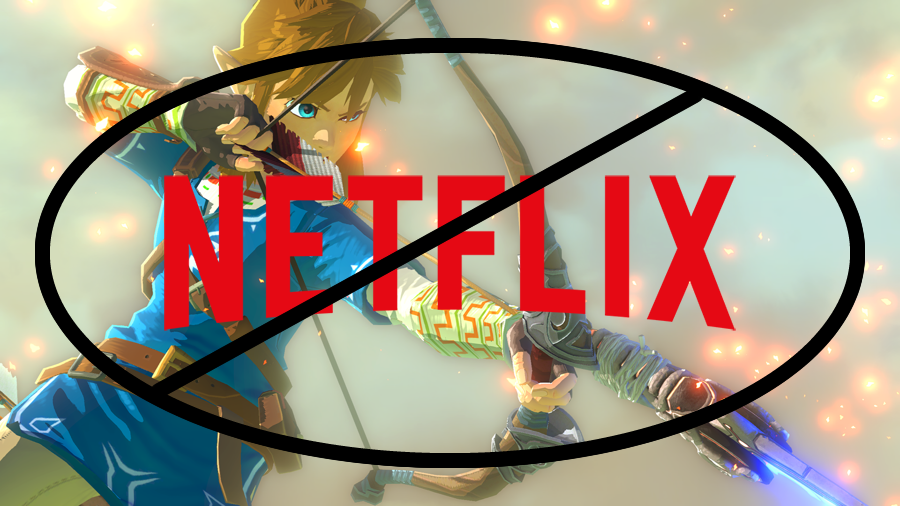 Several weeks ago - we reported about Netflix working on a live-action series based on the Legend of Zelda franchise. Well, Iwata recently told TIME that the "article in question" is "not based on correct information." The full quotes do not shoot down the possibility, but there is no information currently if any such project was ever being worked on. Check out the full quotes after the break...
Posted on 2015-03-20 11:00:00 by Austin Dickson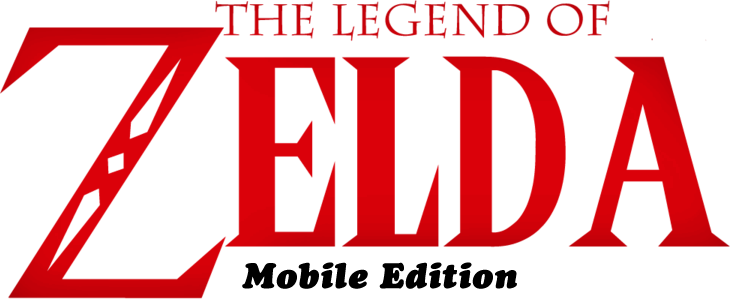 Nintendo is moving into the mobile stratosphere with the recent announcement of their partnership with mobile gaming giant DeNa. This news comes to my surprise - I never imagined Nintendo developing mobile games; however, I am all for seeing what they can do in this realm. One of the first things that come to mind is the Legend of Zelda on mobile. Would it be good or bad?
Posted on 2015-03-19 23:54:44 by Austin Dickson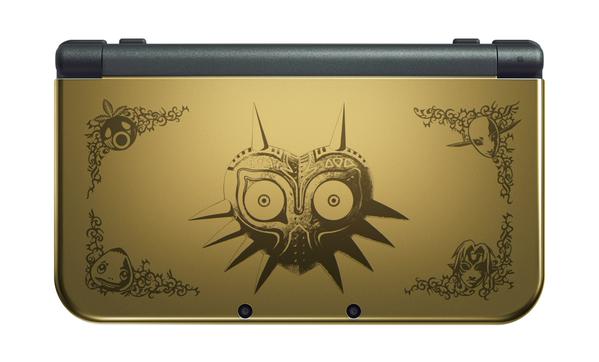 EBGames in Australia have put the Majora's Mask New 3DS XL back up for sell. This restock comes after the second wave initially sold out. Retailers seem to now have solid numbers so back up for sell the handheld goes. This edition originally went up for preorder over a month ago and quickly sold out in several regions. We will keep you updated on the situation in other countries.
Posted on 2015-03-19 11:46:40 by Austin Dickson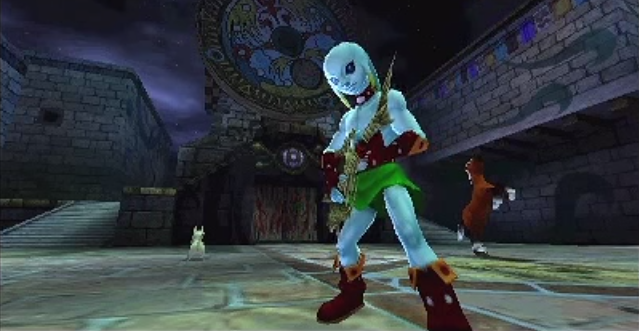 Zora Link plays the Zora Guitar in Majora's Mask 3D for various reasons and getting Lulu to sing is not the only one. Sometime he might just like to sit around and play classic songs such as the Clock Town and Gerudo Valley themes - oh wait, that is exactly what Zora Link does in a recent gameplay video. Be sure to check it out after the break...
First Page | Prev. Page | Next Page
About Link's Hideaway:
Link's Hideaway is a leading site providing Legend of Zelda News as well as game guides, videos, original articles, and a plethora of other Legend of Zelda inspired works. The site strives to bring the best fan works from stories and poems to music. Link's Hideaway is constantly providing new Zelda News articles and other content so check back often for all your Zelda needs! Need Zelda News quicker? Subscribe to our RSS feed.