Home > No Plans for Tri Force Heroes to Support amiibo
No Plans for Tri Force Heroes to Support amiibo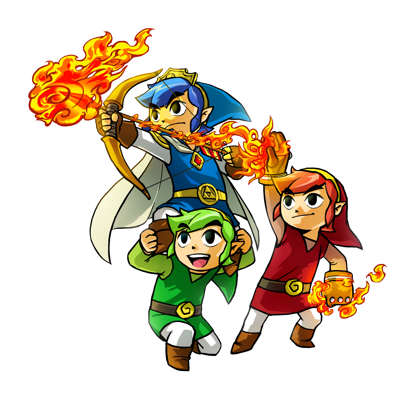 All sorts of information about Tri Force Heroes has been revealed in the last several days - including the reason for no female characters - from director Hiromasa Shikata. The latest bit of news will be disappointing for amiibo fans. It has been revealed by Shikata that there are not really any plans to add amiibo support in Tri Force Heroes. Check out the full quotes below...
I think it's really something as simple as this game isn't a natural fit for it. I think [that's] because we're focused on giving players the ability to choose different outfits to impact their experience within the game. We didn't think amiibo added anything other than what games with it are already doing.

There's no reason to shoehorn it in.
Don't forget to follow us on Facebook, Google Plus, and Twitter to receive up to the minute updates from us.