Home > Tri Force Heroes Full Site Opens
Tri Force Heroes Full Site Opens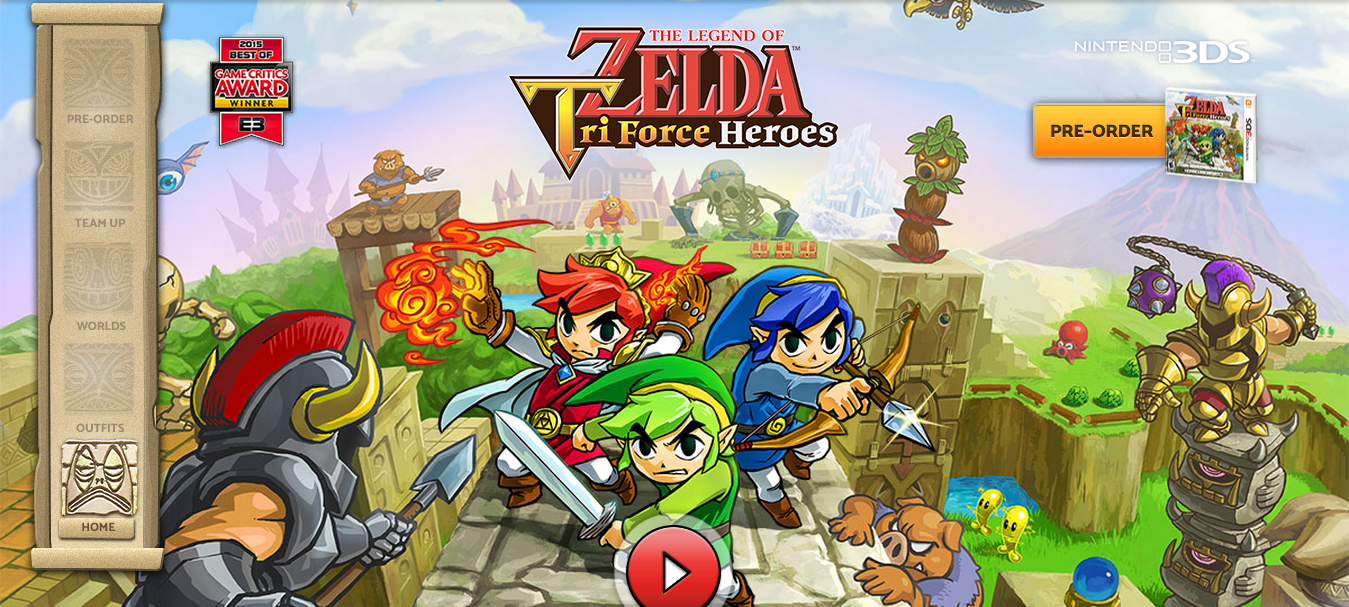 Tri Force Heroes is nearing launch and Nintendo recently opened the full official site for the game. It is filled with information and artwork galore. You can find all kinds of goodies on it and preorder the game as well. It features several sections that explain what is in the game without giving away all of the secrets. Be sure to check it out!
Tri Force Heroes launches on October 23, 2015 in North America and we will have a full walkthrough shortly after launch!
Don't forget to follow us on Facebook, Google Plus, and Twitter to receive up to the minute updates from us.