Home > Hyrule Warriors Legends Screenshots Show Off Toon Link
Hyrule Warriors Legends Screenshots Show Off Toon Link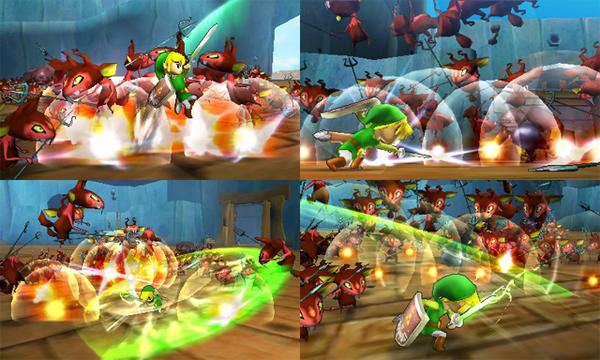 Toon Link originally appeared in The Wind Waker and became a really unique art style for our beloved Hero. When Hyrule Warriors launched back last year, it did have tons of characters; however, it did not feature the likes of Toon Link or the others from The Wind Waker.
Well, it was rumored that Toon Link would appear in Hyrule Warriors Legends recently and it was all but confirmed. The official Twitter account for the series recently changed that when they tweeted out the screenshot above and 100% confirmed the cameo of Toon Link in Hyrule Warriors Legends.
Don't forget to follow us on Facebook, Google Plus, and Twitter to receive up to the minute updates from us.