Home > [UPDATED] Hyrule Warriors Legends: Skull Kid to be Playable, Phantom Ganon to be a Boss
[UPDATED] Hyrule Warriors Legends: Skull Kid to be Playable, Phantom Ganon to be a Boss
Update 10/9/15: A new source has clarified that Phantom Ganon will be the version from The Wind Waker HD. He uses his large swords to deal heavy attacks. If you purchase both versions of the game - you will get Skull Kid on the Wii U version as well. A new stage featuring elements from The Wind Waker HD will be present and there will be a new "Smash Burst Power" system. Check the source link above for more details.
Original Story: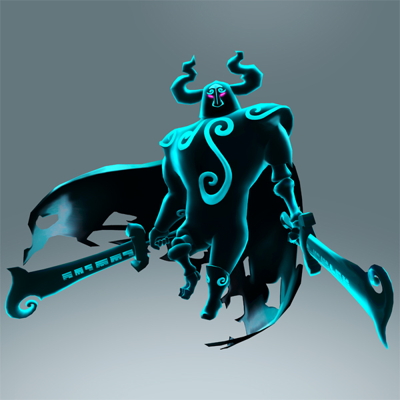 In the latest edition of Famitsu, new information has been released about Hyrule Warriors Legends that Skull Kid will be a playable character and that Phantom Ganon will be a boss. Phantom Ganon will use an ocarina during battle and have a fairy by his side. Full details about each character are not known at this time; however, be sure to check back as we will update you when we know more.
Hyrule Warriors Legends releases in Japan on January 21, 2016 and North America later in Q1 2016.
Don't forget to follow us on Facebook, Google Plus, and Twitter to receive up to the minute updates from us.
Comments:
Anonymous Biscuit on 2015-10-09 12:49:00
This post is so hilariously bad. "ocaring"??? Also it's Wind Waker Phantom Ganon, not Ocarina of Time Phantom Ganon.

Austin Dickson on 2015-10-09 18:09:00
@Anonymous Biscuit Thanks for pointing out that typo! I didn't catch it. That is something that I seem to do often with that word for some odd reason.