Home > Majora's Mask Pack Amongst Recent Hyrule Warriors DLC Details
Majora's Mask Pack Amongst Recent Hyrule Warriors DLC Details
UPDATED 9/18/2014 5:28PM EST: Nintendo of America has confirmed that the following DLC will be coming to the US. The season pass will be $19.99.
Original Story: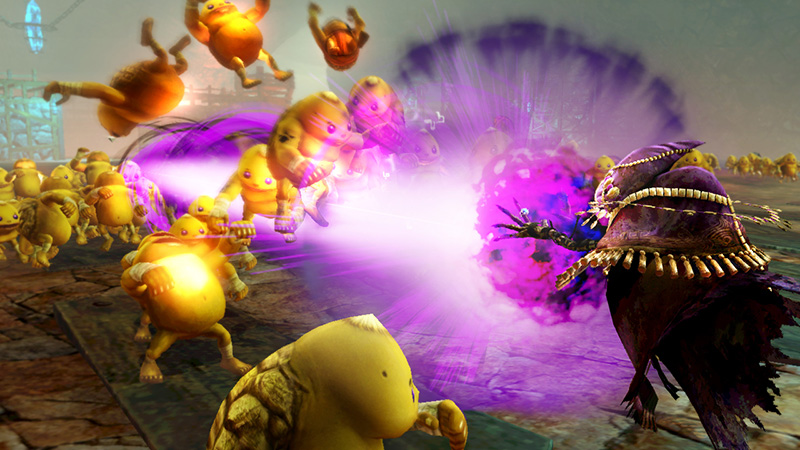 Koei Tecmo has released details concerning new DLC for Hyrule Warriors. They also detailed some new playable characters in the upcoming Version 1.3.0 update coming out September 30th in Japan. Cia, Volga, and Wizzro will be added as well as the option to turn off cut-scenes in the menu. There are also several DLC packs planned and one of them is the Majora's Mask Pack. Check out more details after the break...
Hyrule Warriors Master Quest pack
Out on October 16
1,200 yen
1 new scenario
1 new weapon
New Adventure Map
2 costumes
Twilight Princess pack
Out in November
1,200 yen
1 new character
1 new weapon
New Adventure Map
2 new costumes
Majora's Mask pack
Out in January
1,200 yen
Two characters
New adventure map
3 costumes
Ganon pack
Out in February
500 yen
2 new game modes
Koei Tecmo is also offering a special promotion. The four packs can be pre-ordered for only 3,000 yen, which will make Dark Link available as soon as the content is reserved.
Don't forget to follow us on Facebook, Google Plus, and Twitter to receive up to the minute updates from us.
Comments:
mark on 2014-09-18 02:14:00
Yeah you best focus on those Zelda characters K.T. this is great and now MM fans have a lil'something to look forward to in HW.