Home > A Breakdown of the New Zelda Wii U Details
A Breakdown of the New Zelda Wii U Details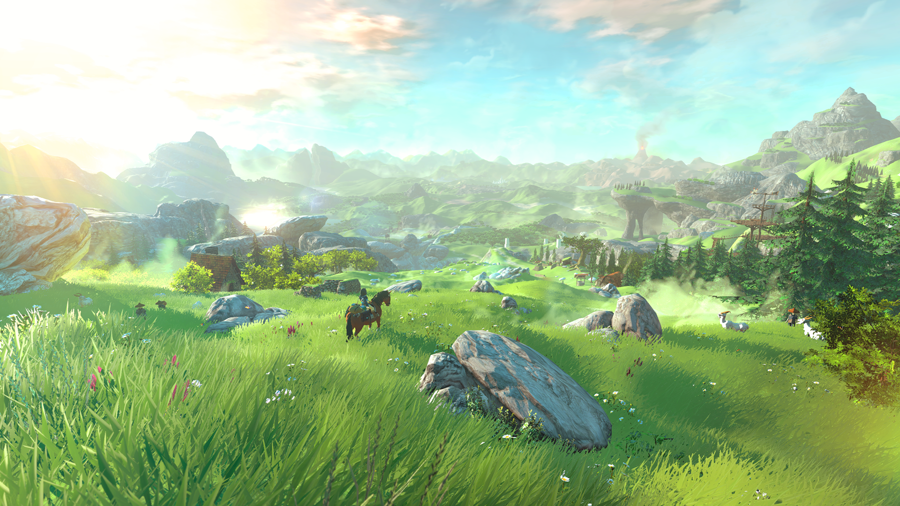 Nintendo recently showed off some footage of Zelda Wii U during Game Awards 2014. Zelda Wii U - coming in 2015 - boasts a plethora of game changing ideas for the series. It will be the largest overworld map of any game and include a lot of new gameplay mechanics for starters. Well, lets get down to the new details...
The video above is a world premiere of Zelda Wii U gameplay. Well, maybe not - but this is much more detailed. For starters - you can place beacons on the map that lets you find points of interest easier. The Sailcloth from Skyward Sword returns and proves to be just as if not more useful. You can more easily aim with the bow while riding Epona as the horse will dodge trees and such. You can even jump from Epona and attack from mid-air. A metallic sound happens when you hit the target with an arrow. For a visual breakdown - just check out the video above.
Don't forget to follow us on Facebook, Google Plus, and Twitter to receive up to the minute updates from us.
Published on 12/5/2014 9:18:00 PM
Austin Dickson
Category:
Wii U
Label:
Zelda Wii U