Home > Zelda Wii U Trailer Confirmed as Actual In-Game Footage
Zelda Wii U Trailer Confirmed as Actual In-Game Footage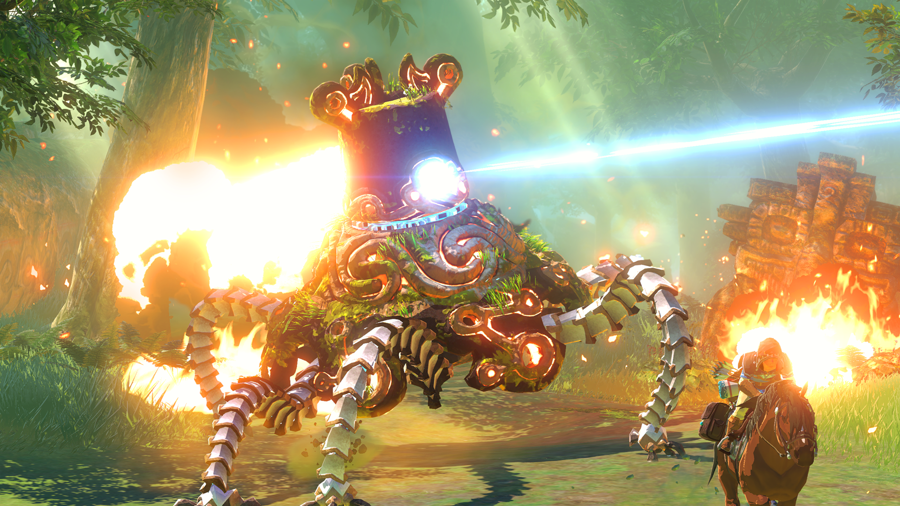 Eiji Aonuma went to Miiverse to post about both Hyrule Warriors and Zelda Wii U. The biggest revelation is that the Zelda Wii U reveal trailer was "actual gameplay on Wii U." The news might be shocking so some; however, we all knew Wii U could provide great looking visuals. Check out full quotes after the break...
Aonuma

Hello to everyone in the Zelda Community. I am currently visiting Los Angeles in the United States.

This year's E3 has begun! DId you already have a chance to watch the Nintendo Digital Event that aired yesterday?

Many people from the media kept asking me if the footage from the new Zelda game for Wii U is just a promotional movie, but that really is actual gameplay on Wii U. Also, I wasn't kidding about how you will be able to reach the mountains that appear in the distance if you should choose to!

I also got to talk about Hyrule Warriors on Nintendo Treehouse Live at E3 on the live internet show from E3 with Mr. Hayashi from Tecmo Koei Games. If you're interesting in hearing what we talked about, the videos will be posted soon so please check them out!
Don't forget to follow us on Facebook, Google Plus, and Twitter to receive up to the minute updates from us.
Published on 6/11/2014 8:52:00 PM
Austin Dickson
Category:
Wii U
Label:
Zelda Wii U