Home > Hyrule Warriors Scheduled for 2014, Legend of Zelda Wii U is Still TBD
Hyrule Warriors Scheduled for 2014, Legend of Zelda Wii U is Still TBD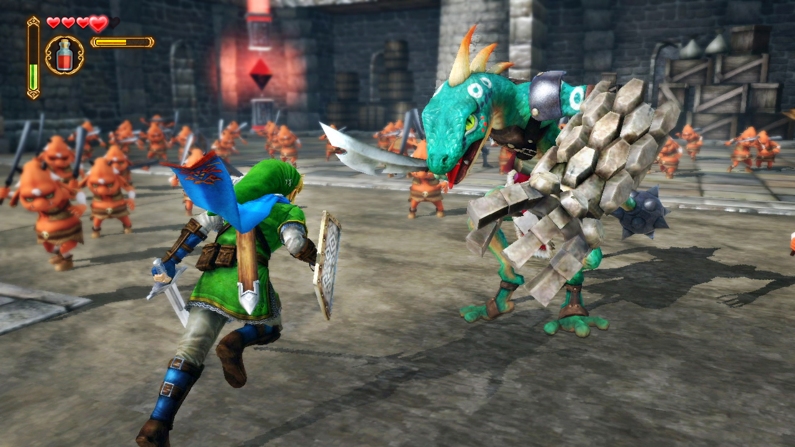 In a recent document surfacing from Nintendo's recent financial presentaion - it has been listed that Hyrule Warriors, the game that merges Zelda and Dynasty Warriors, is set for a 2014 release. The game is being published by Nintendo in Europe and the United States and Tecmo Koei Games in Japan. The Legend of Zelda Wii U - listed as The Legend of Zelda (temp) - is still TBD as to when the launch window may be; however, we should find out more information before or during this years E3 this June. We will keep you updated whenever new information comes out about either game.
Don't forget to follow us on Facebook, Google Plus, and Twitter to receive up to the minute updates from us.
Comments:
Confused on 2014-01-29 20:19:00
So.....didn't we know this already? How is this news?

Stillwon'tbuywiiu on 2014-02-06 22:24:00
This will not save the wii u. In my opinion, they should have launched the wii u WITH all of their highest rated titles (Mario, starfox, zelda, etc.) and then base sequels and prequels on those.

Published on 1/29/2014 10:57:00 PM
Austin Dickson
Category:
Wii U
Label:
Zelda Wii U