Home > NoA - Legend of Zelda Themed Card Case for 3DS Games Launches on Club Nintendo
NoA - Legend of Zelda Themed Card Case for 3DS Games Launches on Club Nintendo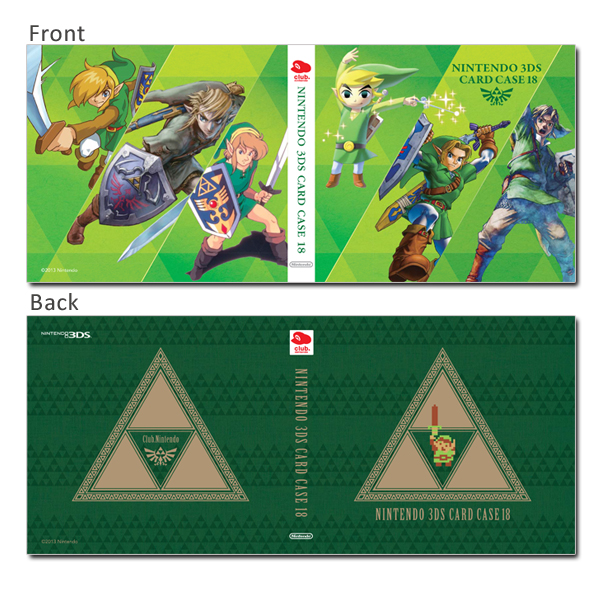 Nintendo of America announced a Zeda-themed 3DS Card Case that holds 18 games for Club Nintendo. The reward is up for only 400 coins so head by and grab it today as the last time something similar came available - it sold out really quickly. The case comes with the Zelda-themed covers pictured above and should make for a great addition to anyones Zelda collection or as a gift for any Zelda fan out there.
Don't forget to follow us on Facebook, Google Plus, and Twitter to receive up to the minute updates from us.
Comments:
Pocodudeface on 2014-01-16 05:40:00
I picked one up as soon as I heard. I picked up the first one a while back, and now I have a lot more 3DS games.