Home > The Wind Waker HD Heading to Wii U
The Wind Waker HD Heading to Wii U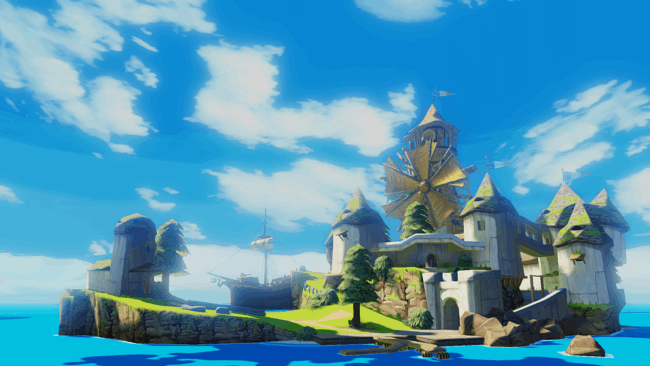 Just moments ago during the latest Nintendo Direct, Eiji Aonuma revealed an HD remake for Wind Waker coming to the Nintendo Wii U. According to the video - the game is coming out in the fall.
The Wind Waker HD will allow gamers to play on the GamePad or the television. Some more new features include the upgraded graphics and Miiverse integration. Nintendo also stated they wanted to spice up the original gameplay but no clear details were released.
Editor Note: 9 The Wind Waker HD Screenshots here
So are you excited to see the GameCube hit make it's way into HD?
Don't forget to follow us on Facebook, Google Plus, and Twitter to receive up to the minute updates from us.
Comments:
Ed on 2013-01-23 17:54:00
this is gonna be awesome. my favorite zelda game. hopefully the add the dungeons they didn't have time to make the last time around.

Duncan on 2013-01-23 18:13:00
To be honest, I'm loving all the remakes, but shouldn't they make the new Zelda Wii U game their priority?

dadachicken on 2013-01-24 02:25:00
This is amazing! I am falling in love with this game all over again! I should get a Wii U soon