Home > Nintendo Celebrates Mario Day with New Video
Nintendo Celebrates Mario Day with New Video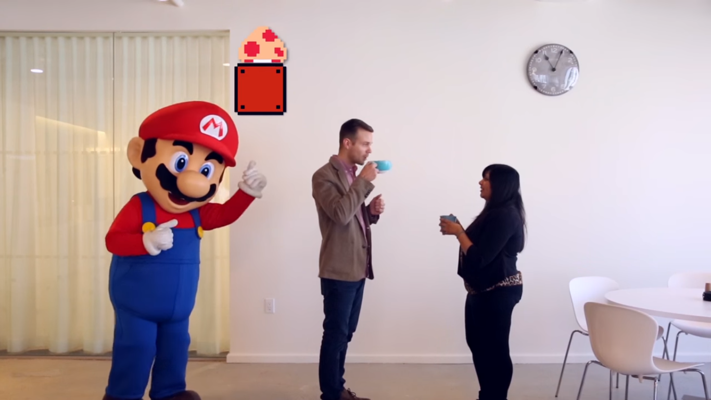 Today is March 10, 2016. Anything special going on today? Well, it is Mario Day! Nintendo celebrates Mario Day every year on March 10th. Some of my favorite moments were when I got to play Super Mario 64 back on the Nintendo 64 for the first time. I was so excited because I feel in love with Mario back on the Super Nintendo. It turned out Super Mario 64 was just as good as I expected.
Be sure to take part of the festivities with the #Mar10Day hashtag and be sure to check out their video celebrating the event below...
Don't forget to follow us on Facebook, Google Plus, and Twitter to receive up to the minute updates from us.