Home > New Club Nintendo Rewards Featuring Majora's Mask and More
New Club Nintendo Rewards Featuring Majora's Mask and More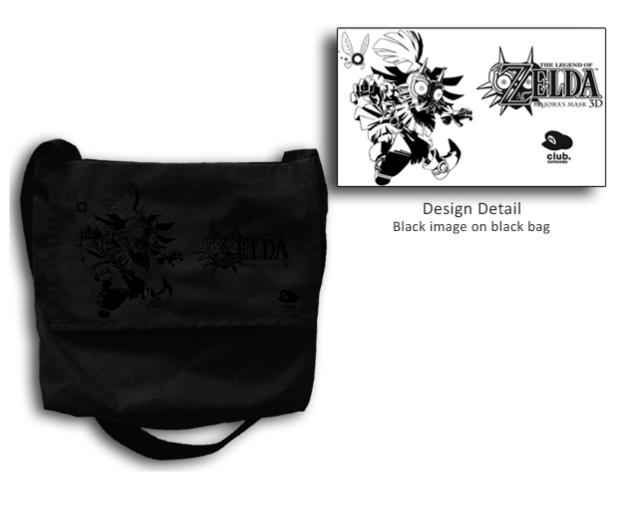 Club Nintendo has recently been updated with a plethora of new rewards, with the especially eye catching Majora's Mask messenger bag! Take a look after the break for a few of the other goodies available...
Alongside the many, many new games available are the aforementioned Majora's Mask messenger bag and a Fierce Diety Link Jigsaw puzzle. I'll also mention the Retro Mario shirt, because it looks pretty neat in its design. Be sure to check Club Nintendo for all of the new items in stock! I'm sure they won't last for too long. Do you have enough coins saved up for these amazing items?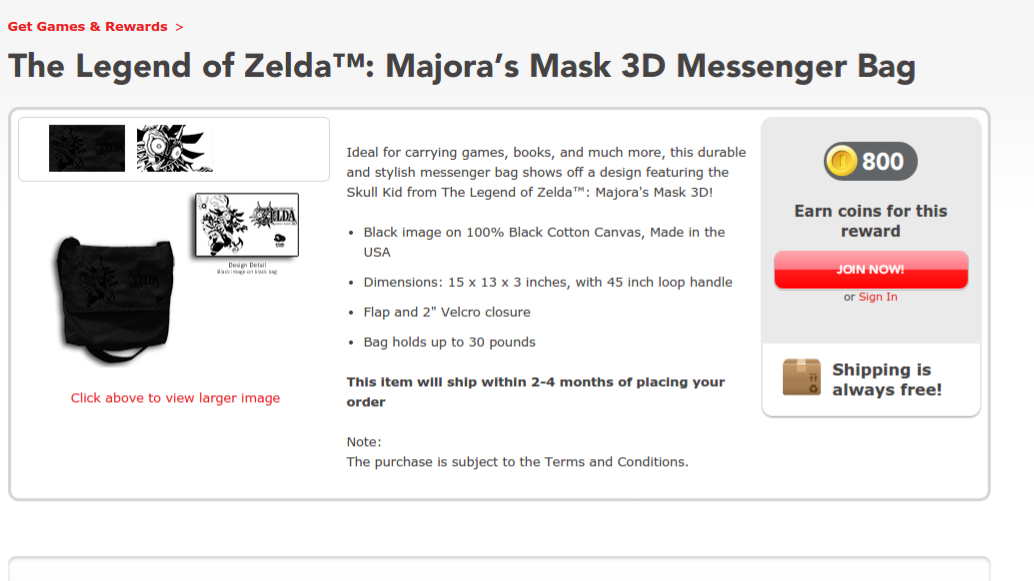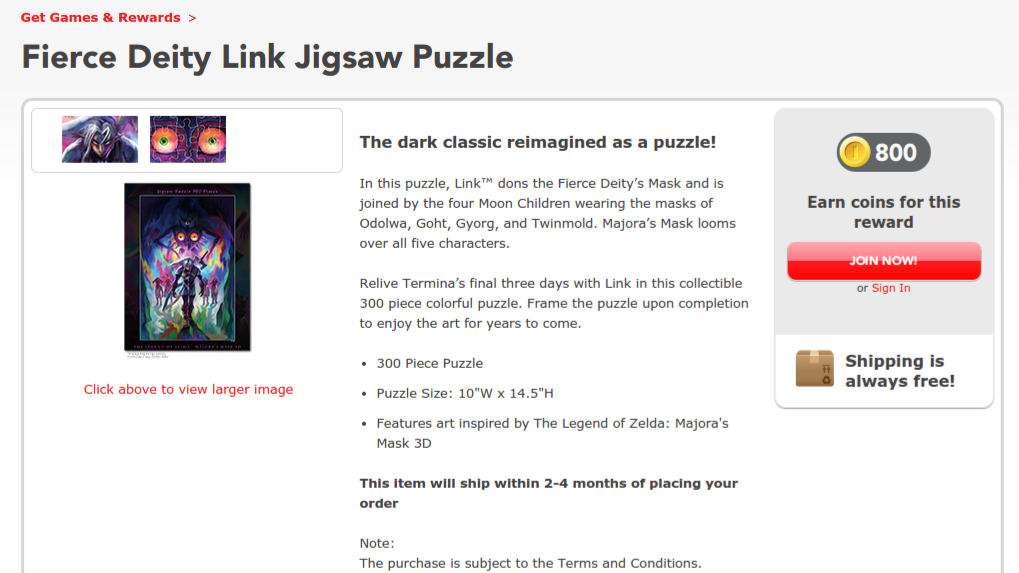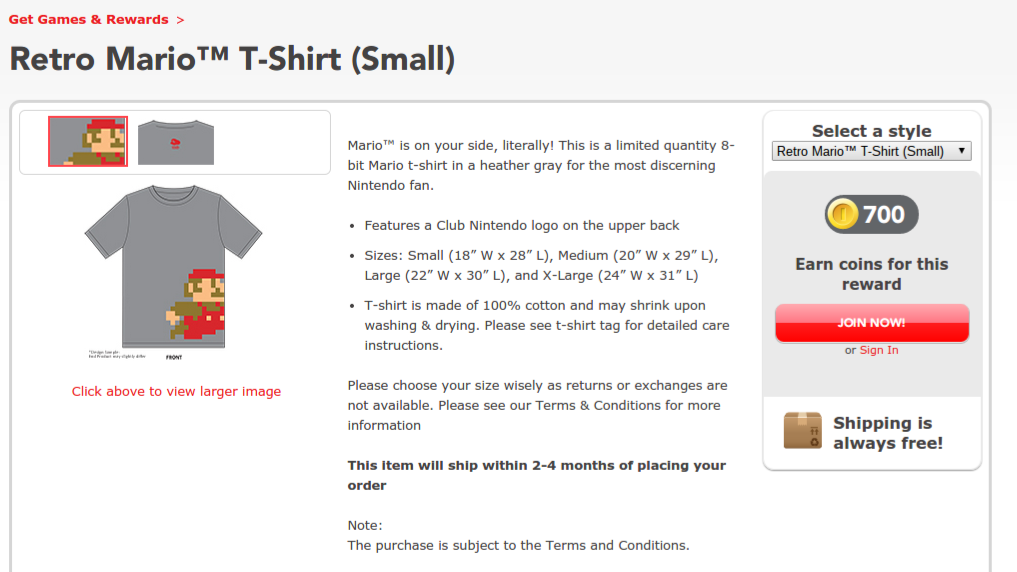 Don't forget to follow us on Facebook, Google Plus, and Twitter to receive up to the minute updates from us.