Home > Aonuma Secretly Begun Work on Majora's Mask
Aonuma Secretly Begun Work on Majora's Mask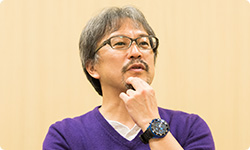 In a recent Iwata Asks, Aonuma was questioned regarding Master Quest for Ocarina of Time and he enlightened us to something new - Majora's Mask was created because Aonuma did not want to rework Ocarina of Time's dungeon for Master Quest. He went on by saying they thought the dungeons in Ocarina of Time "were the best" they "could make." Miyamoto asked them to remake them; however, he "couldn't really get into it." Be sure to read the full quotes after the break...
Iwata: At the time when Ocarina of Time came out, there was a plan in the works of releasing Master Quest for 64DD.

Aonuma: Correct. We were told to repurpose the dungeons from Ocarina of Time and make a game out of it, and I was handed the baton to make that happen.

Iwata: Uh-hm.

Aonuma: However, when we made Ocarina of Time, we made those dungeons thinking they were the best we could make. That's when Miyamoto-san asked me to remake them, so I hesitantly obliged...but I couldn't really get into it.

Iwata: To Aonuma-san, you just made the ultimate dungeon, so you didn't want to ruin a perfect formula.

Aonuma: Exactly! So I secretly started making new dungeons that weren't in Ocarina of Time, and that was much more fun to me. So, I grew up the courage to ask Miyamoto-san whether I could make a new game, he replied by saying it's ok if I can make it in a year.
Editor Note: Check out our Majora's Mask 3D walkthrough for our soon to be complete strategy for completing Majora's Mask 3D.
Don't forget to follow us on Facebook, Google Plus, and Twitter to receive up to the minute updates from us.