Home > The Wind Waker HD Wii U Bundle Leaked?
The Wind Waker HD Wii U Bundle Leaked?
Update 8/28/2013: The bundle has been Confirmed and Launching Sept 20 and the trailer has been put back online - see below.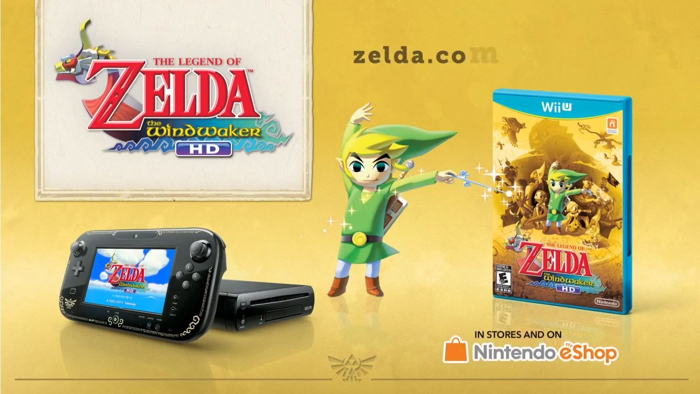 In a trailer that leaked earlier - supposedly - it was revealed at the end the image above that is The Wind Waker HD Wii U bundle that has been rumored to exist. The trailer - which can be seen below unless taken down by Nintendo - was said to have been uploaded to the Nintendo channel but taken down promptly; however, as you can see on the GamePad in the image above - the Wii U appears to be a limited edition and not the normal GamePad. Check after the break for the trailer.
Don't forget to follow us on Facebook, Google Plus, and Twitter to receive up to the minute updates from us.