Home > Item Upgrades Return for A Link Between Worlds
Item Upgrades Return for A Link Between Worlds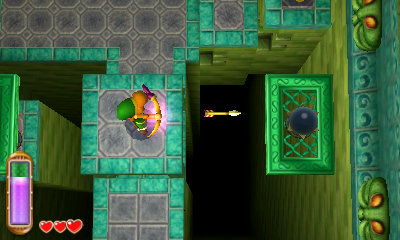 Item Upgrades - first seen in Skyward Sword with regards to the Zelda Games - returns for A Link Between Worlds according to a recent panel with Eiji Aonuma at New York Comic Con. While details are few and far between - what we do know is that you can upgrade the bow. Check after the break for more details but beware of possible spoilers.
According to Aonuma - Link can return "Maimai's" to Mother Maina in order to receive upgrades to items such as the bow. The spellings are unofficial for now; however, we do know that the Bow Upgrade can fire 3 arrows at a time towards the enemies. This is sure to be really interesting for A Link Between Worlds just like Item Upgrades were in Skyward Sword.
Don't forget to follow us on Facebook, Google Plus, and Twitter to receive up to the minute updates from us.