Home > Donkey Kong's Crash Course Impressions - Nintendo Land
Donkey Kong's Crash Course Impressions - Nintendo Land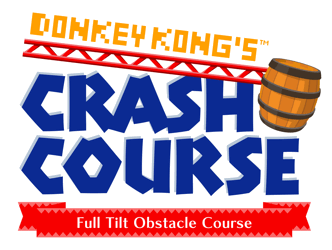 Donkey Kong's Crash Course from Nintendo Land was featured on the E3 2012 floor. The game is only one of many attractions for Nintendo Land on the Nintendo Wii U platform. The basic premise of the game requires the player to navigate a maze-like structure in order to get to the bottom of each stage.
So as you can see – the player uses the Wii U GamePad and tilts or leans in the direction they want the character to follow with the degree of the tilt determining speed. Donkey Kong's Crash Course also had obstacles that required certain buttons to be pressed in order to continue down the track. At one point the player has to hold down L or R until the character passed that section of the track and I personally died a time or two before overcoming this seemingly simple challenge because I always let go of the button a split second too soon.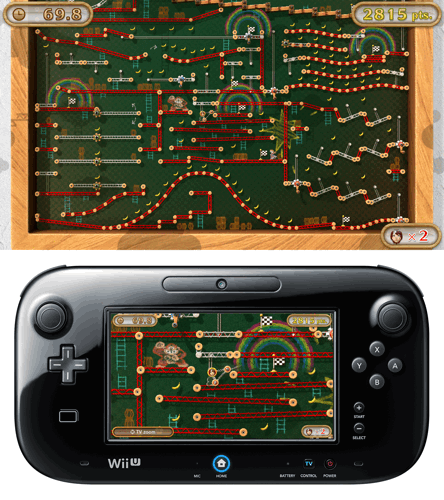 Donkey Kong's Crash Course at E3 2012 had responsive and interesting controls that I enjoyed because of the ease of use for the Wii U GamePad. While the demo was quite enjoyable – this attraction, while better than Takamaru's Ninja Castle in my opinion, was not the best of E3 2012's Nintendo Land showing.
Don't forget to follow us on Facebook, Google Plus, and Twitter to receive up to the minute updates from us.