Home > Tri Force Heroes to Feature Several Costume Types
Tri Force Heroes to Feature Several Costume Types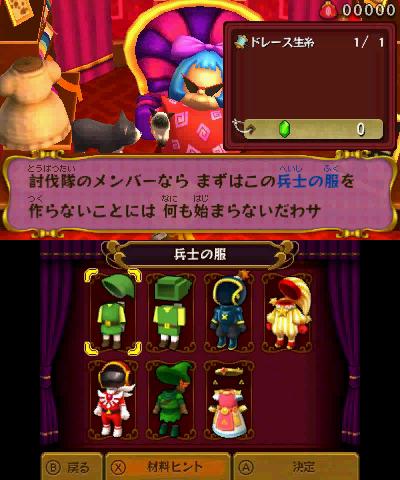 Tri Force Heroes is quickly reaching its launch date of October 23 in many regions. There have been numerous details released about it and today is no different. The official Zelda Twitter account tweeted the screenshot you see above. The text roughly translated to the game having 2 types of costumes for the players to use.
They are a Support Type and Strengthening Type. We have no real details right now, so we would have to say that "Support Type" costumes will buff up the players and the "Strengthening Type" costumes will power up the players attacks. We will keep you updated should more information surface!
Don't forget to follow us on Facebook, Google Plus, and Twitter to receive up to the minute updates from us.