Home > Random: Garfield Creator Jim Davis is a Fan of Zelda Games
Random: Garfield Creator Jim Davis is a Fan of Zelda Games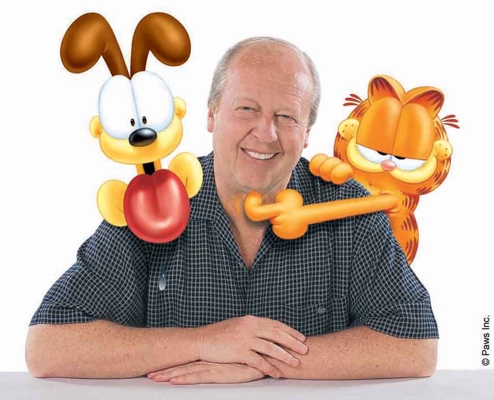 It comes to no surprise that millions of people are into Legend of Zelda games as they are very enjoyable to play. We are finding out all the time about actors and celebrities that have a love for the series. In an interview with GamesBeat, Jim Davis - creator of the famed orange cat Garfield - was questioned about games that he enjoys. Jim Davis mentioned Zelda in his very short list of games that consisted only of another game by the name of Freecell. Check out the full quotes below...
GamesBeat: Do you play any games?

Davis: I've played a lot of your Freecell kinds of games online, as far as — it's been a long — well, I'll tell you. RPG games like Zelda. I got into that. And then the demands of the strip and the TV and the movies and everything became so strong that I had to consciously step away from it, as much as I loved video games and things like that. Just to simply preserve my time for the projects we have going on here. When I get into a game, I always have somebody along to help steer.
Don't forget to follow us on Facebook, Google Plus, and Twitter to receive up to the minute updates from us.