Home > Retro: Link Makes a Cameo Appearance in Donkey Kong Country 2
Retro: Link Makes a Cameo Appearance in Donkey Kong Country 2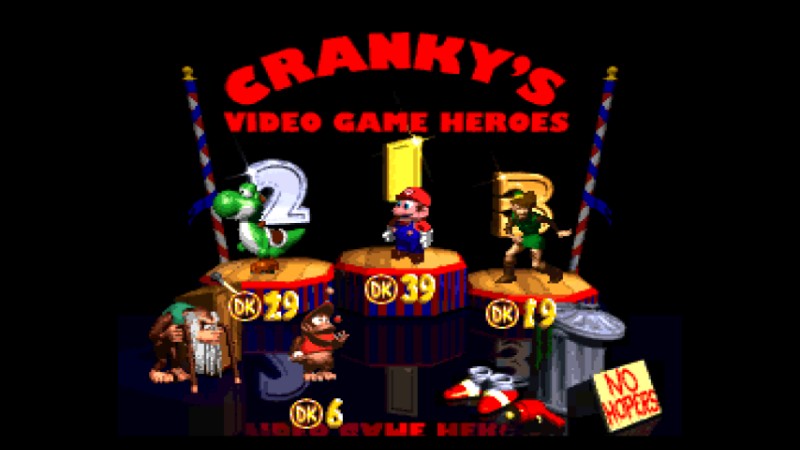 Did you know that Link is featured in Donkey Kong Country 2? Well, as you can see in the screenshot above - Link is part of the Cranky's Video Game Heroes screen that judges you based upon how many of his coins you have gathered throughout the game. This screen is available after beating K. Rool at the end of the game or by pressing the L & R buttons on any of the map screens after beating the game. Link is replaced on this screen once the player has acquired more DK Coins than him.
Do you know of more Zelda cameos in other retro games that people might not remember? Let us know in the comments!
Don't forget to follow us on Facebook, Google Plus, and Twitter to receive up to the minute updates from us.