Home > Symphony of the Goddesses Master Quest Gets New Tour Dates
Symphony of the Goddesses Master Quest Gets New Tour Dates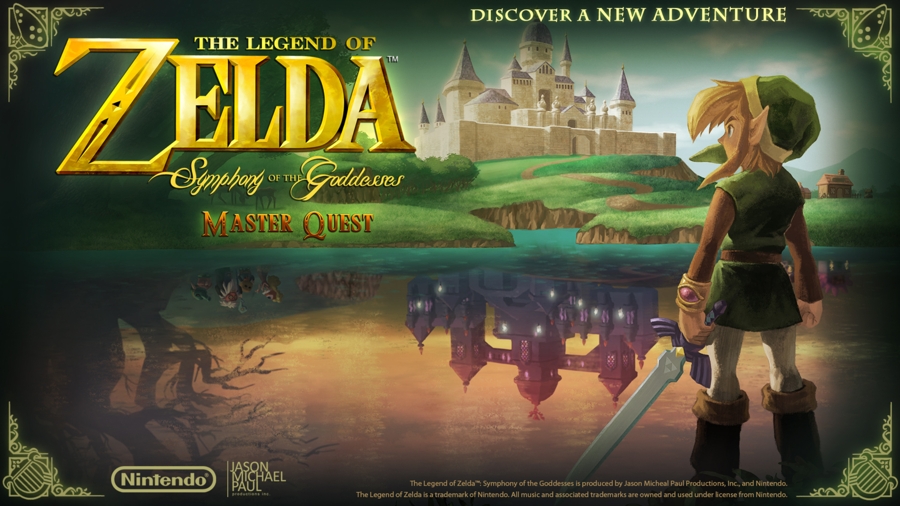 Symphony of the Goddesses returned this year with Master Quest at select venues. The original and second quest variations of the show were wonderful; however, they not have a new producer and such working on Master Quest. We have not had a chance to see the new variation in person so will hold off judgement until then, but if it is anything like the originals - it is sure to be great. They recently added new dates and venues for Master Quest, which can be seen after the break...
Durham, Durham Performing Arts Center; September 10
St. Louis, Powell Hall; September 11, September 12, September 13
Philadelphia, Mann Center; September 18
Providence, Providence Performing Arts Center; September 25
Chicago, Auditorium Theatre; October 1
Indianapolis, Old National Centre; October 2
Milwaukee, Milwaukee Theatre; October 3
New York, Barclays Center; October 13
Salt Lake City, Abravanel Hall; October 15
Hamburg, O2 World; November 8
Amsterdam, Heineken Music Hall; November 11
Brussels, Palais 12; November 12
Madrid, Palacio Vista Alegre; November 13
Barcelona, Auditori Forum; November 14
Rome, Auditorium Conciliazione; November 15
Zurich, Hallenstadion; November 21
Dublin, Convention Centre; November 22
Don't forget to follow us on Facebook, Google Plus, and Twitter to receive up to the minute updates from us.
Comments:
Kevin (Magitroopa) on 2015-04-25 11:46:00
I'll be going to the Barclays Center performance in October!