Home > Special Tri Force Heroes Costume Only Available with Local Multiplayer
Special Tri Force Heroes Costume Only Available with Local Multiplayer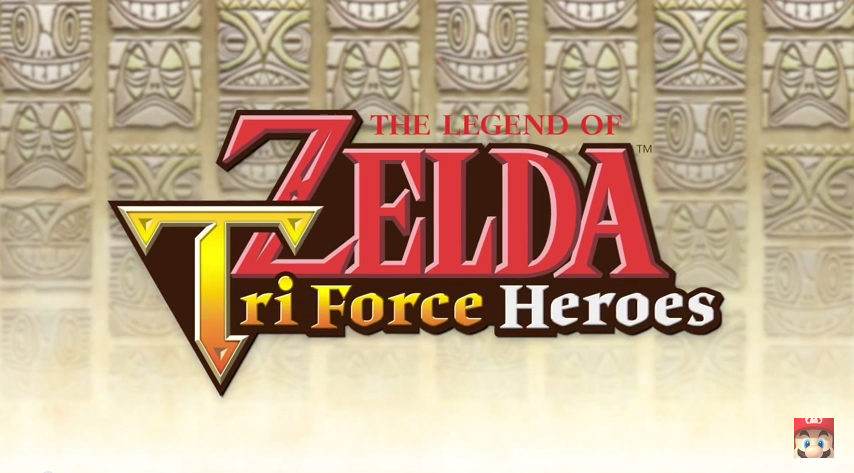 We know that Tri Force Heroes will feature several costumes that have to be obtained through using specific materials or other actions. Coming from an interview with 4Gamer, we have information concerning a special costume that can only be created using an item called "proof of friendship" that can only be obtained via local multiplayer with friends. You can not get the item by playing online. Read the full quotes below...
4Gamer: I'll change the subject a bit, but please tell me about a matter that is on my mind. You need items called "proof of friendship" in creating a special costume, but can you get those in single player?

Shikata: You get them only if you play together with other people locally or with Download Play.

Aonuma: Generally speaking, you'd want to play the multiplayer. This time everyone can play with just one copy of the game via Download Play as long as you have three systems. Playing noisily with other people is the greatest flavor of this Zelda and you'd want to experience it. I think it can be hard to gather people if you're an adult, but I'd like people to try to come and play together in order to collect proofs of friendship.

4Gamer: To confirm: you don't get proof of friendship when playing online?

Shikata: That's true. You don't get them when playing online.

4Gamer: It seems like it is good to have a reward for people who gather together and experience the local play.

Aonuma: Yes. Be sure to invite friends and play together.
Don't forget to follow us on Facebook, Google Plus, and Twitter to receive up to the minute updates from us.