Home > Majora's Mask 3D Limited Edition Mostly Sold Out in North America
Majora's Mask 3D Limited Edition Mostly Sold Out in North America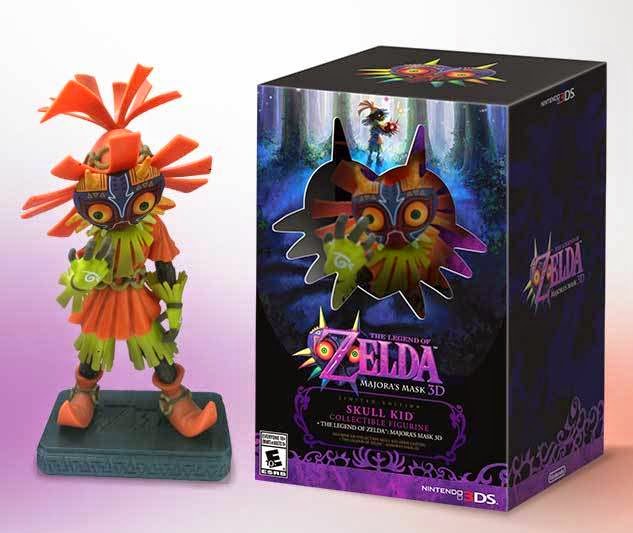 We reported the announcement of the Majora's Mask 3D Limited Edition coming to North America yesterday and preorders opened. Well, they are mostly sold out now at both Amazon
and GameStop, who also had a second bundle available. People were spreading information about GameStop taking preorders in-store today; however, we visited a local GameStop where the manager told us that preorders for this are an online thing...
You can pay at the store but it would not be available for local pickup and the full purchase price was required for the order. This goes against many of the reports floating around the web. This was the case for us; however, this may not be the case for others. We were able to successfully preorder the second GameStop bundle mentioned above earlier today but its availability comes and goes on a whim.
This Limited Edition will also be sold at Frys Electronics but we have yet to see it available on their site and with no local stores in our area - are unable to verify in-store preorder information. If you have any information, we would appreciate if it was left in the comments below for fellow Zelda fans to use.
----
For our Canadian and Mexican viewers - we are sure this same situation likely applies to you as well. Leave any information in the comments in the case we are wrong so we can correct our article.
Don't forget to follow us on Facebook, Google Plus, and Twitter to receive up to the minute updates from us.