Home > Majora's Mask New 3DS XL Preorders Completely Filled in Australia and New Zealand, Restock in March
Majora's Mask New 3DS XL Preorders Completely Filled in Australia and New Zealand, Restock in March
Updated 1/19/2015 10:43PM ET: EB Games has preorders open for the second shipment in March.
Original Story: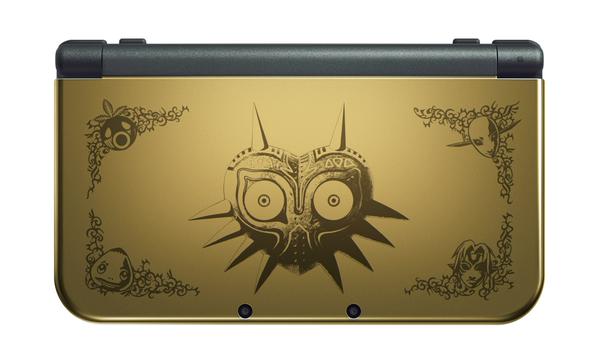 Nintendo AU NZ posted on Twitter that preorders are full for the Majora's Mask New 3DS XL in Australia and New Zealand. In a following tweet - they said a limited amount of stock will be replenished in March. There is no word on a restock in the US or elsewhere to our knowledge. The console launches on February 14th, 2015 in Australia and we will keep you up-to-date as the situation develops!
Don't forget to follow us on Facebook, Google Plus, and Twitter to receive up to the minute updates from us.