Home > Hyrule Warriors Costume Trailers for Link and Zelda
Hyrule Warriors Costume Trailers for Link and Zelda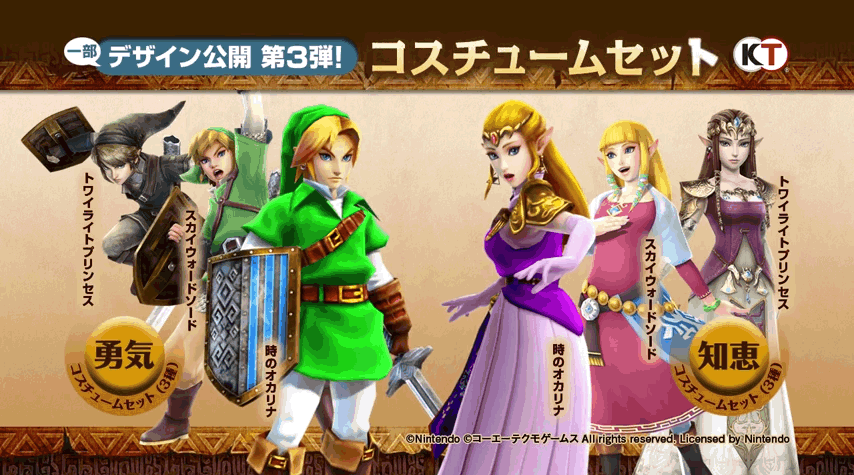 Several new gameplay trailers have been released for Hyrule Warriors showing off the DLC costumes for both Link and Zelda. The costumes for Link will be available in the Courage pack while the costumes for Zelda will be available in the Wisdom pack. There was also a trailer for Lana released. Be sure to check out the costume trailers after the break...
Link Costumes Trailer
Zelda Costumes Trailer
Don't forget to follow us on Facebook, Google Plus, and Twitter to receive up to the minute updates from us.