Home > [UPDATED] Hyrule Warriors Version 1.2.0 Probably Will NOT Include a New Character
[UPDATED] Hyrule Warriors Version 1.2.0 Probably Will NOT Include a New Character
UPDATED: After a better translation - it is now known that the Tweet did not include information about a new character. This does not rule out the possibility but it is unlikely.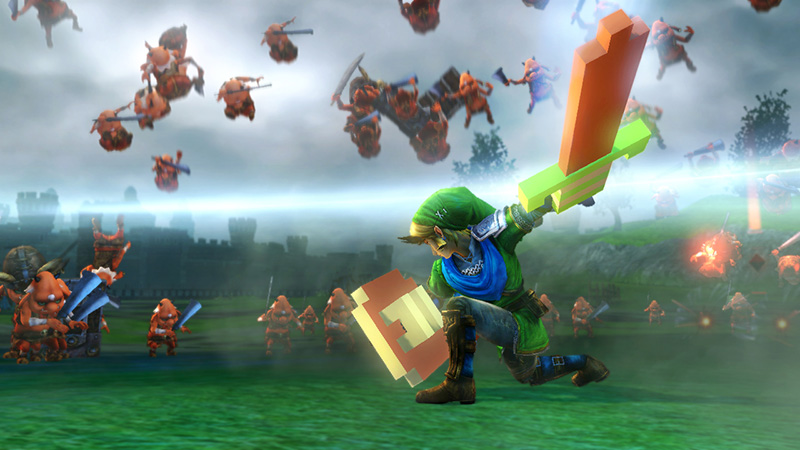 It was recently Tweeted by the official Hyrule Warriors Twitter account that the version 1.2.0 patch that is launching in Japan on September 1st might include a new playable character; however, no details have been given beyond that statement. Hyrule Warriors launches in North America on September 26th and in Europe on September 19th. We will keep you updated whenever new information becomes available.
「ゼルダ無双」は9月1日にver.1.2.0アップデート予定です。その後の大型アップデートで、例えば(あくまで例えばです!)【プレイアブルキャラクタを追加する】としたら、皆さんだれがいいですか?

— 「ゼルダ無双」公式 (@zelda_musou) August 28, 2014
Don't forget to follow us on Facebook, Google Plus, and Twitter to receive up to the minute updates from us.
Comments:
Hitsuji on 2014-08-28 12:07:00
Sorry to disappoint but there's no hint about a character being added to Monday's update unfortunately. The tweet only asks people what character would they want to see added for a later update.
The possibility of a character being introduced/made playable on Monday isn't ruled out though. We can still be surprised but don't count on it too much !

iZelda on 2014-08-28 16:50:00
Let loose the Groose!