Home > Aonuma Answers "How do you define Zelda?"
Aonuma Answers "How do you define Zelda?"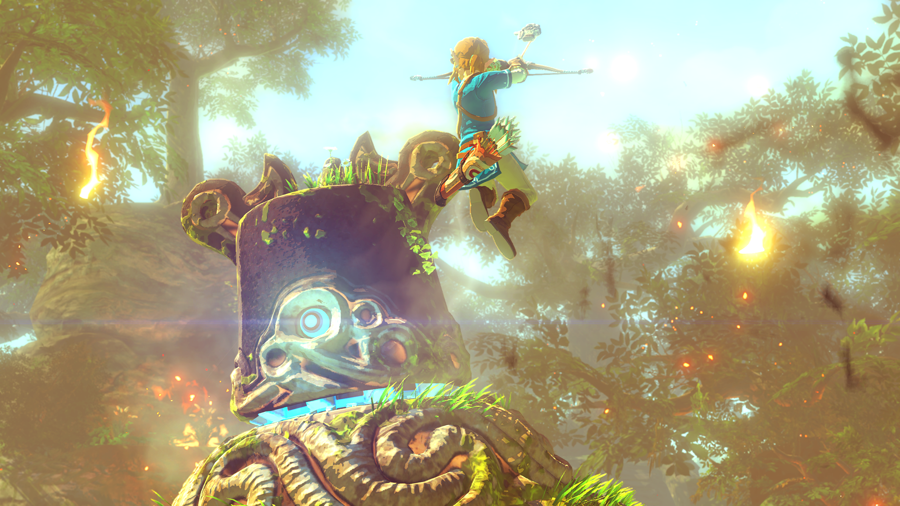 The Legend of Zelda can be defined many different ways and this is likely to change from person to person; however, we believe many can agree that Zelda is defined by adventure, story, and countless puzzles amongst many fun boss fights. Well, just how would Eiji Aonuma - the producer for the series - define the Legend of Zelda? Be sure to find out after the break...
Schreier: Something we've been talking about a little bit is, with Zelda going in so many interesting different directions, like Hyrule Warriors and the new open-world game, what exactly is Zelda now? I think the answer to that question might have been different a few years ago, but in the abstract, what do you see Zelda as? How do you define Zelda?

Aonuma: I think it's both complicated and wonderfully appealing at the same time. You know, people have asked me how I've been able to work on something so complicated and complex for so long, and my answer is always "This is all that I know." I think, especially in recent years, Zelda has proven to be something really flexible. I'll explain that a little bit. In Link Between Worlds, there's a scene with baseball in it, which doesn't always fit with all environments. In contrast, in the trailer the other day you saw a beam, like a laser almost, come out of an object, so I feel like it's got a lot of flexibility. It's defined, but it's also loose and flexible. And I also think it has a lot of potential.
So how do you define Zelda? Be sure to let us know in the comments below.
Don't forget to follow us on Facebook, Google Plus, and Twitter to receive up to the minute updates from us.
Comments:
JB on 2014-06-21 21:32:00
Like Aonuma said, it being defined while still being flexible is a fine way to put it. For me the games are always charming, fun, memorable and clever in each iteration. New elements are refreshingly mixed in with the recurring ones with good execution. Part of the enduring quality of the series is that it never tries too hard to be in-your-face-so-cool or absurdly serious, which makes it that much more charming.

Tim on 2014-06-22 14:56:00
Aren't there laser beams in other console Zeldas? (Twilight princess, Skyward Sword, etc.)