Home > Hyrule Warriors Is Part Of Aonumas Plan To Break Away From Zelda Traditions
Hyrule Warriors Is Part Of Aonumas Plan To Break Away From Zelda Traditions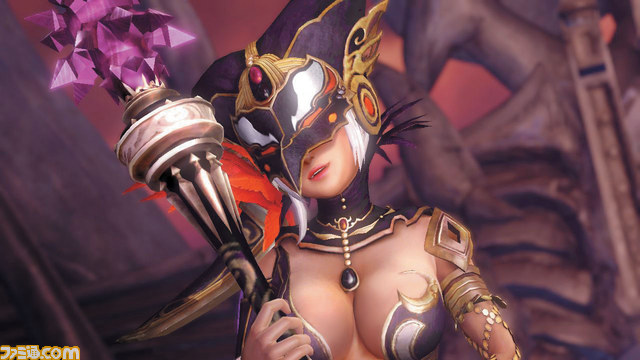 In a recent issue of Famitsu is an interview with Eiji Aonuma amongst other people working on the upcoming title - Hyrule Warriors. Aonuma discloses in the interview that Hyrule Warriors is part of his plan to break away from the traditions of Zelda. Aonuma wants Tecmo-Koei and Co to create a Zelda game that he could not make himself. You can read full quotes after the break...
"The Legend of Zelda has a history of 27 years, and the way it is played has already been well-established," says Hayashi. "So at first, we went in the direction of wanting to make something that could follow the way The Legend of Zelda is played."

However, that is something you could experience by playing any game of The Legend of Zelda series, and even if we could imitate the surface of it, it's not something we could actually make. In the end, we realized that it would be best to make a Warriors title that has elements from The Legend of Zelda series."

Aonuma adds, "There wouldn't be a reason for making it a Warriors [game] otherwise, right? I wanted Tecmo Koei to make a Zelda game that I can't make. And for this reason, I asked them to 'give it more of a Warriors approach'."
Don't forget to follow us on Facebook, Google Plus, and Twitter to receive up to the minute updates from us.