Home > Hyrule Warriors Gets an August 14th Launch Date in Japan
Hyrule Warriors Gets an August 14th Launch Date in Japan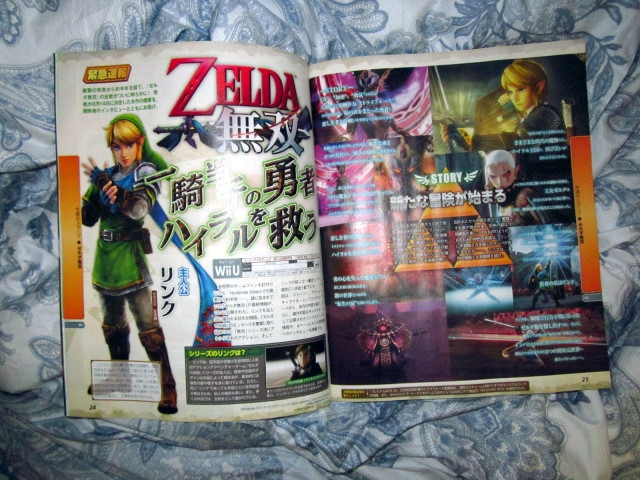 You may remember the Tecmo-Koei title Hyrule Warriors that was announced several months ago. Well, according to a Famitsu article - the game is coming out in Japan on August 14th, 2014. We have no date yet for the American and European release but will keep you updated. Check out more details after the break...
Producer: Hisashi Koinuma, Yosuke Hayashi
Supervisor: Eiji Aonuma
Developer: ω-Force / Team NINJA
Link sets off to rescue Princess Zelda, who has been kidnapped by the evil witch Shia. The magazine introduces Link, Impa, Shia, and some of her minions (whose names start with 'Va' and 'Wi').
Location includes Hyrule Field
Interview with Koinuma, Hayashi, and Aonuma. Says there's some unexpected playable characters.
Don't forget to follow us on Facebook, Google Plus, and Twitter to receive up to the minute updates from us.
Comments:
Sachin on 2014-06-11 05:22:00
Correct me if I'm wrong, but I think wasn't actually cefnirmod. hasn't cefnirmod any first-party , oddly enough, for Wii U and this was just a tech demo. Nintendo has been too busy trying to promote Skyward , which seems to be a bit on the cartoony side for me, rather than jump into an all-new Zelda .