Home > Miyamoto Returned to Original Zelda Open-world Concept for Zelda Wii U
Miyamoto Returned to Original Zelda Open-world Concept for Zelda Wii U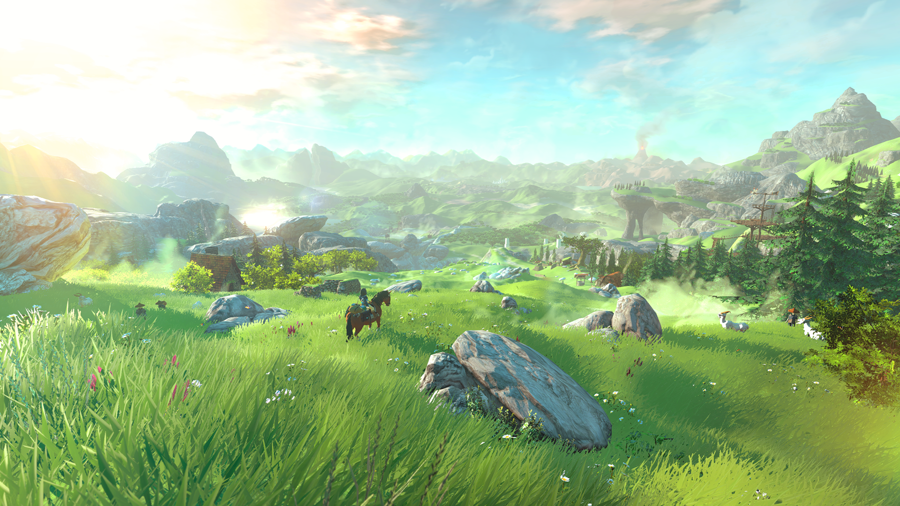 In a recent interview, Shigeru Miyamoto talked a little about Zelda Wii U. He mentioned wanting to "go back" to the "open-world concept" of the original Zelda games. They took that idea and designed the game around it. Miyamoto hinted at a system similar to the one in Skyward Sword that made the environment change as you did certain things in game. Check out the full quotes after the break...
AP: You recently previewed gameplay footage from next year's "Zelda" installment. What's your strategy for "Zelda" on the Wii U?

Miyamoto: One of the main things we wanted to do was go back to the open-world concept of the original "Zelda" games and design with that in mind. That's really the direction the team is going in. This time, we've brought back Link's horse, Epona, and his bow and arrow, but what we've decided is really fun is being able to freely walk around in this world and choose what you want to do and how you want to explore. I can't talk much about it, but one of the things we're working on right now is that, as you play, the world will change and be affected by what you choose to do.
Don't forget to follow us on Facebook, Google Plus, and Twitter to receive up to the minute updates from us.
Published on 12/19/2014 11:31:00 AM
Austin Dickson
Category:
Wii U
Label:
Zelda Wii U