Home > [UPDATED] A Link Between Worlds 3DS XL $150 at Target on Black Friday
[UPDATED] A Link Between Worlds 3DS XL $150 at Target on Black Friday
Updated 5:52 PM ET Target has now confirmed to us that the offer is both online and in-stores. Check the Tweets from their official account after the break.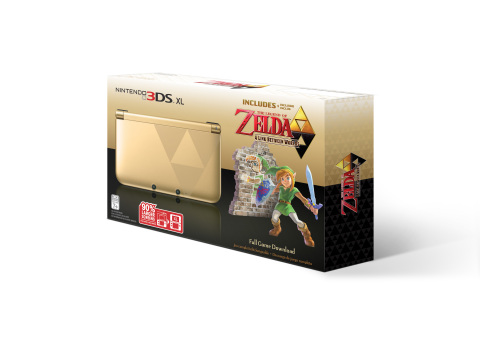 Target is notorious for great Black Friday deals and this year will bring us the A Link Between Worlds 3DS XL for only $150. This is a whoping saving of $70 off the MSRP of $219.99. For those holding out on a 3DS XL - this is the time to grab one! Be sure to call your local store to make sure they will be carrying this. For those who already have A Link Between Worlds, be sure to check out our walkthrough if you need any help.
@LinksHideaway Thanks for asking! This offer will be available in store and online while supplies last.

— AskTarget (@AskTarget) November 27, 2013
Don't forget to follow us on Facebook, Google Plus, and Twitter to receive up to the minute updates from us.