Home > Game Informer Hands Out First A Link Between Worlds Review
Game Informer Hands Out First A Link Between Worlds Review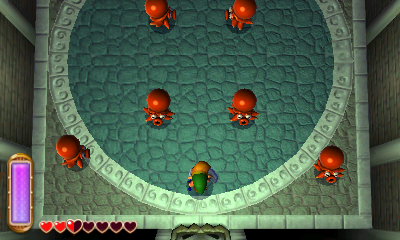 Game Informer has released the first review for A Link Between Worlds giving it a 10 out of 10. They praised the dungeons, item rental system, and other areas of the game. A quote can be found below...
I want to let the experience roll around in my brain for a while before I decide where it ranks among the best entries in the franchise, but I can say with confidence that it should be spoken in the same breath as A Link to the Past. In every way, A Link Between Worlds is exactly what you want out of a Zelda game.
Don't forget to follow us on Facebook, Google Plus, and Twitter to receive up to the minute updates from us.