Home > Club Nintendo October Rewards Include Legend of Zelda
Club Nintendo October Rewards Include Legend of Zelda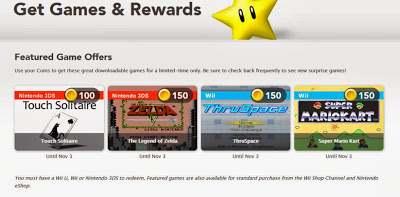 Club Nintendo recently got updated with several new games - one being the Legend of Zelda. This offer will last until November 3, 2013. The full list of games can be found below.
Legend of Zelda (3DS): 150 Coins
Touch Solitaire (3DS): 100 Coins
ThruSpace (Wii): 150 Coins
Super Mario Kart (Wii): 150 Coins
Thank you goes out to our friends over at VideoTime Honduras for pointing out this news.
Don't forget to follow us on Facebook, Google Plus, and Twitter to receive up to the minute updates from us.