Home > The Villain in A Link Between Worlds Gets Named
The Villain in A Link Between Worlds Gets Named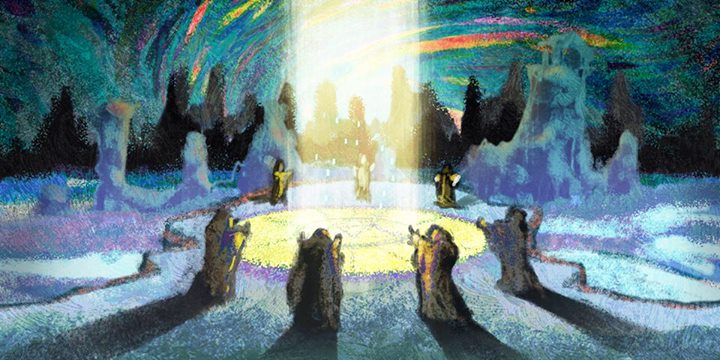 Earlier during Eiji Aonuma's panel at the New York Comic Con we found out a lot of interesting information about Zelda: A Link Between Worlds including a connection to Majora's Mask, the return of Item Upgrades, and even got acquainted with Hilda in a brand new trailer; however, one thing we really wanted to know was who the new villain for A Link Between Worlds was and Aonuma pleased us with just that - the name of the new villain. Check out full details after the break unless - of course - you do not want to see spoilers.
The new villain that appears in A Link Between Worlds is none other then a character named Yuga. We have little details about Yuga other then seeing the character turn people into paintings during the trailer we posted earlier. Yuga may simply be another form of Ganon or perhaps even a new entity all together. You can view a piece of artwork for Yuga below.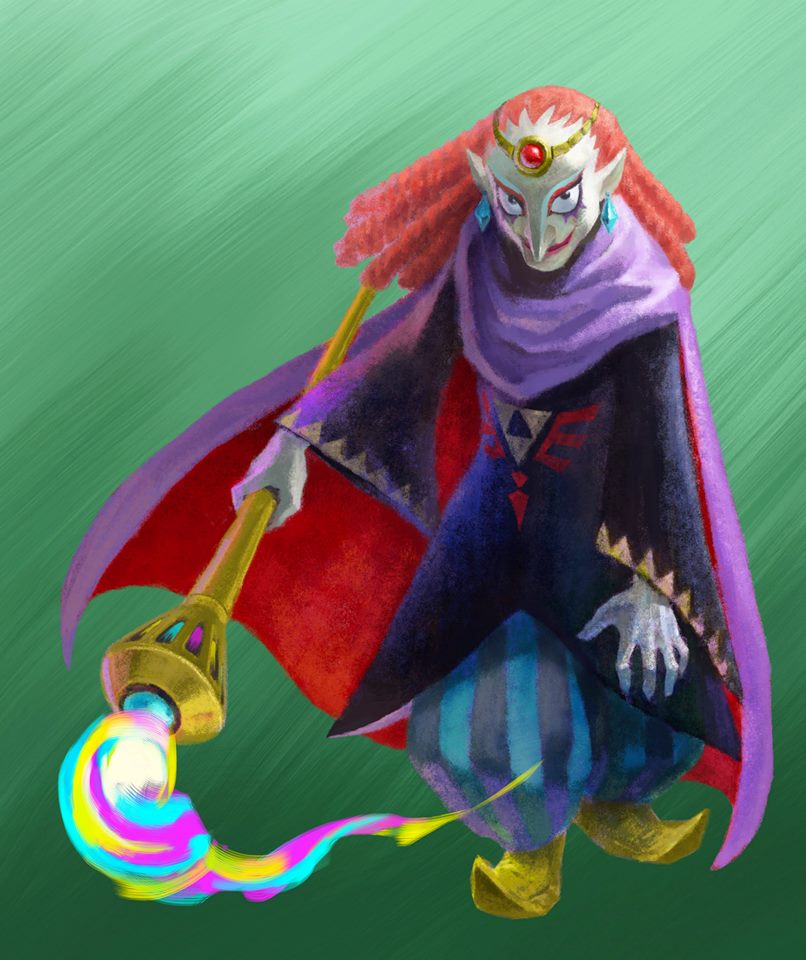 Don't forget to follow us on Facebook, Google Plus, and Twitter to receive up to the minute updates from us.
Comments:
Sdudyoy on 2013-10-11 23:32:00
Hmm, I think Yuga is a Female Ganon, Wizard, Jester, She is a very interesting character and in an odd way reminds me of Ghirihim (Is that how you spell it?), I would say she was a Gerudo but her skin is so pale, but then again that could also be face paint, She is a very interesting character and I cant wait to battle her in game.

Decimo anonimo on 2013-10-12 10:07:00
No, is aguy. The voice sounds in the trailers are from a guy of iconic laugh. He also is Frieza's voice (Freezer's)

Cant wait to see the interaction between Zelda, Hilda, Yuga and Link, the same as the explanation about this "anti" triforce; whats this Lorule; how is diferent from the Twilight realm and from who are those red eyes floating, Ganon, Ganondorf, Majora, Yuga or somebody else

And with a little of luck, we might have a little glance of Mila, wich if its true, then hell is gonna be unleash from now on. But of course, its a fan theory, so im dont have to much hope for this to be true. Either way, I cant wait to play the game

Isadais on 2013-10-13 05:49:00
During Aonuma's NYCC conference, His translator referred to Yuka as a male multiple times.

Isadais on 2013-10-13 06:00:00
Oops. sorry, I meant Yuga not Yuka.

Gustfront92 on 2013-10-13 10:41:00
I think she is related to Twinrova - she looks so much like Kotake and Koume. I don't think she is Ganon...probably another one of his top minion.

mzdarkstar on 2013-10-25 07:19:00
Diamond earrings remind me very much of Ghirahim. I CAN'T WAIT FOR THIS. Character design is amazing.