Home > Takamaru's Ninja Castle Impressions - Nintendo Land
Takamaru's Ninja Castle Impressions - Nintendo Land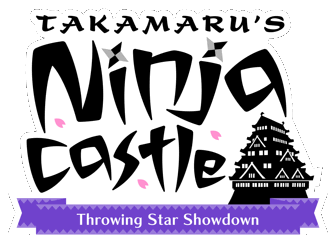 The Takamaru's Ninja Castle attraction in Nintendo Land for the Nintendo Wii U was shown on the E3 2012 show floor. The attraction features characters from an early Famicom game available only in Japan called Nazo no Murasame-jō and allows the player to use the Wii U GamePad as a launcher for ninja stars in order to take out various hoards of enemy ninja's but does it impress?
So as you can see – the attraction works simple enough with the player only having to swipe their finger across the Wii U GamePad screen in order to unleash a plethora of ninja stars with the tilt of the GamePad controlling aim. While it appeared to be no issue for the player in the video above – I personally had problems getting my ninja stars to go where I was trying to aim.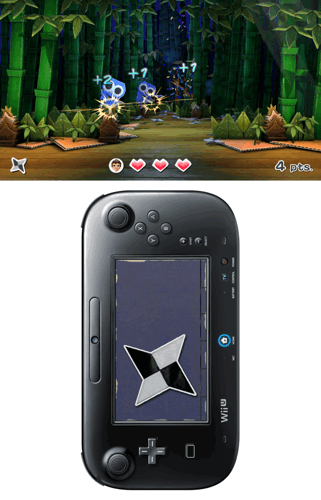 Players will be able to rack up combo points by successfully taking out multiple ninjas in a row. Since I had a few issues with aiming, my combo points did not get too high. The controls seemed to be slightly problematic with a little ironing out (or practice) needed in order to be fully effective. Takamaru's Ninja Castle was one of the weaker Nintendo Land attractions shown on the E3 2012 show floor.
Don't forget to follow us on Facebook, Google Plus, and Twitter to receive up to the minute updates from us.
Comments:
d-man on 2012-06-17 00:08:00
awwwwwwwesome

N on 2012-06-17 02:41:00
Did anyone else hear the Dark World theme in the background at one point?

Austin Dickson on 2012-06-17 13:45:00
Yes, the Dark World theme was in the background - the Nintendo Land area had speakers playing various songs so this is not necessarily from this demo.